Have you been hired or relocated and are you going to live abroad ?
To make your relocation easier, we propose to you a personnalized support and offer the essential services to help you move and live in Amiens. Our English-speaking Accueil-mobilité Service gives you solutions, answers all your questions and helps you to meet new people.


Are you an expatriate and do you need support ? Contact us!
Delphine TAVERNIER (+33) 03 22 82 21 60
delphine.tavernier@amiens-picardie.cci.fr




House hunting
The very first step of relocation is to find an accommodation in Amiens or around. Our service helps you to choose affordable housing and set up the visits. We'll assist you during your visit day as well as with any other steps (signing the contract, inventory of fixture, home insurance, electricity and gas contract). Documents required : ID or passport, work contract, guarantor, deposit (one or two months' rent), home insurance.


Visa, bank & administration
There are several French visa types including employment and family visas. According to your visa, you have to go through the OFII or the Prefecture. You'll find some helpful documents here.
Once you have an accommodation, you can open a French bank account. Don't hesitate to contact us so we could choose the best option for you, set up an appointment and assist during your meeting if needed. Documents required : ID or passport with visa, work contract, proof of residency.


Social security and healthcare
After three months of established residency in France, you're eligible for the French national healthcare. To obtain your social security number&Carte Vitale insurance card, you have to fill this form in and prepare some documents : ID or passport, work contract + last payslips, original multilingual birth certificate or a one translated by a French translator recognized by the Consulate, proof of address (electricity bill, home insurance..), bank details.

If your spouse or children need the social security too, you need to fill this form in and prepare those documents three months after your arrival : ID or passport, original multilingual birth certificate or a one translated by a French translator recognized by the Consulate, three last months proof of address.
The website ameli-direct takes an inventory of all the doctors and health establishments.
If you need a doctor, make sure you choose the one who speaks English. Contact us to get the English-speaking doctors list available in Amiens. You can arrange a visit on the Doctolib platform as well.





Education of your children
If you need a helping hand to choose a school for your children, public or a private one, we can bring you our support by setting appointments with headmasters so that you can visit the establishments and get more information about educational system. If you prefer your children to stay home, a babysitter might be a good option as well! We can provide you a list of babysitters recommended by our Service.


Language training
To become integrated in the city and make your life simpler, it's more convenient to pick up the language. Each Monday, from 11:00 am until 12.30 p.m. our Service organizes free weekly French conversation sessions for you or for your spouse. Contact us to join the group! You can also join the Language Café events at the Moxy Hotel (on Wednesday at 6.30 p.m.) or take a private lessons with one of our recommended tutors or at language school.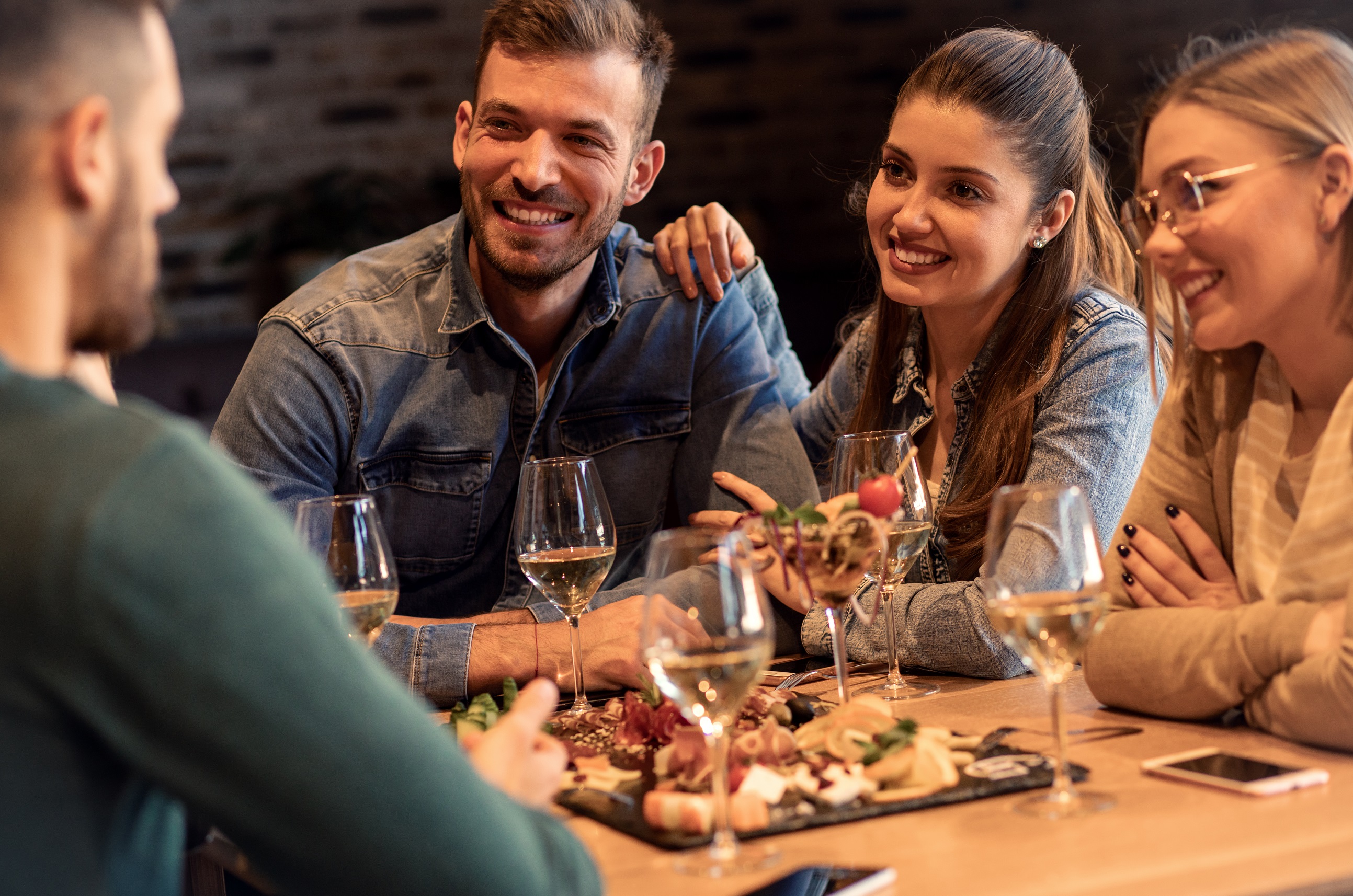 Integration
Do you wonder how to meet new people and make friends in a new city? Each month we organise an event (cocktail reception, bowling party, hockey game..) for all newcomers. There are also regular meetings where foreign new citizens and French families who lived abroad can meet and exchange. If you're under 30 y.o. you'll be invited to an integration, sport or cultural young event as well. Make sure you don't miss the next one and keep up-to-date with our events and news ! Check out the photos of our events here.
Jogging, cinema, languages and many others.. Choose one of our groups and meet new people by picking up a hobby!

Volunteering opportunity near you

If you have some spare time and you want to connect to your community further more and make it a better place, you can join one of the associations in Amiens. It's a perfect way to develop new skills and knowledge but also to give something back to your community!

Check the website of Maison des associations of Amiens Métropole.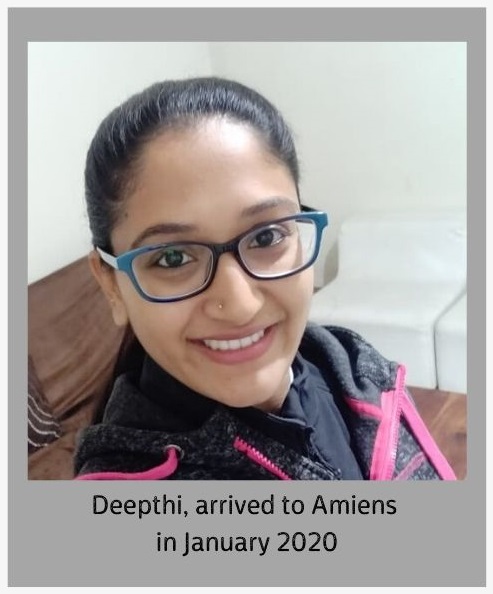 "I am Deepthi. [...] Accueil-Mobilité department [...] took up my file immediately & helped me find a house, [...] provided Visale letter & helped me throughout the process of looking for apartment, finalizing the contract & even helped with translating the document, line-by-line. [...] I was assisted with opening a bank account [...], registering for a house insurance, electricity for the apartment, internet connection. [...] I can't thank CCI enough for making me feel welcome in this country. If not for them, moving into France would have been very difficult to adjust. Very happy to have known them. I will definitely recommend CCI to other expats."

"My name is John, and I came to Amiens to work in a local startup as a project manager. Even before coming to Amiens, the Accueil-mobilité department has contacted me and asked some basic questions, which led them to create a file with my demands that helped me find my new apartment in a few days. I recommend contacting them since they are accurate, compassionate, and efficient. Moving to Amiens was easy, thanks to them."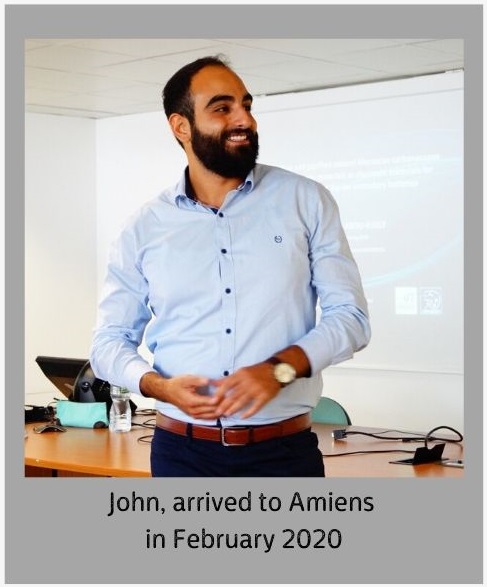 "[…] The support we received from the CCI made our transition from the UK easier and more relaxed! This allowed us to focus on the move and settling our 4 children into a new city and a new school. […] Everything is done with a focus on helping new people to the city integrate easier – and it works! I would recommend anyone moving to, or new to the city of Amiens to contact the CCI. Thank you for all your help!"
Kathryn, arrived to Amiens in 2019, member of the French conversation Group